The Internet of Things (IoT) is revolutionizing the way we interact with technology and shaping the future in remarkable ways. It connects everyday objects to the internet, allowing them to communicate and share data, leading to enhanced efficiency, automation, and improved decision-making. For children, learning about IoT is essential as it equips them with a foundational understanding of the technology driving the digital world. By grasping IoT concepts and coding skills at an early age, children develop the ability to innovate, problem-solve, and contribute to the ever-evolving technological landscape. Coding Comrades by Bootup is a program that cultivates this in kids at any age, exclusively offered in Middle Eastern and African regions.
Benefits of Learning IoT for Kids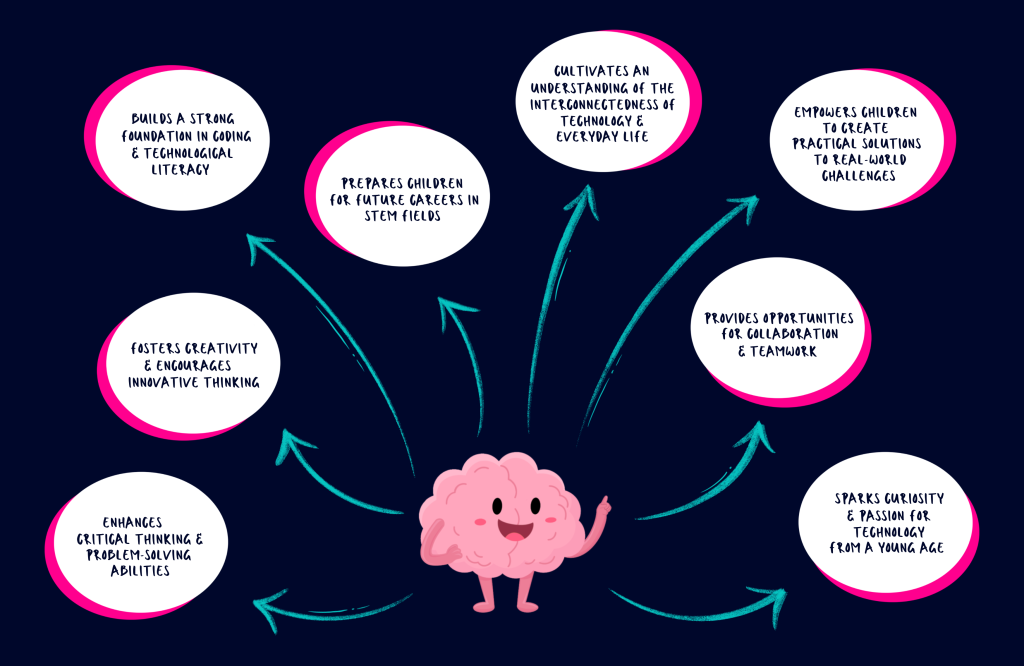 Coding Comrades is an exciting and innovative program tailored for children aged 8 to 15 in the MENA region. With a specific focus on the Internet of Things (IoT), this program equips young learners with valuable coding skills. In this blog post, we will explore how Coding Comrades merges hands-on learning with IoT to provide an engaging and comprehensive educational experience.
Through a fruitful partnership with Magicbit, Coding Comrades has created a unique and effective program that blends hands-on learning with the Internet of Things. By providing an interactive curriculum, personalized resources, and a supportive environment, this initiative empowers children in the MEA region to develop independent STEM skills, solve real-world problems, and confidently embrace a future driven by technology.
Unlocking the World of IoT and Coding
Coding Comrades takes an immersive and learner-centered approach to foster creativity, problem-solving skills, and a deep understanding of IoT and coding concepts. The curriculum is thoughtfully designed to be age-appropriate, engaging, and aligned with the cultural context and educational needs of the MEA region. By introducing children to IoT at an early age, they gain valuable insights into the rapidly evolving world of technology and develop essential skills for the future.
An Exciting Learning Journey
The program spans 10 weeks and is divided into modules that progressively introduce IoT and coding concepts. Students participate in practical activities through BootUp Learning Labs, supplemented by interactive live sessions with experienced instructors. Female IT teachers were specifically chosen and trained to ensure inclusivity in the course design. The curriculum includes real-world case studies relevant to the MEA region, empowering students to think innovatively and create practical solutions for issues like environmental monitoring and sustainable energy.
MagicBit offers hand-on exploration
One of the highlights of Coding Comrades is the inclusion of Magicbit, a physical modular kit that provides hands-on learning experiences. Each student receives a MagicBit microcontroller, sensors, and other hardware components to interact with, coupled with an easy-to-learn programming language. This tangible approach allows children to experiment, explore, and apply their knowledge in a practical manner. Additionally, a working sheet featuring Bitbot enables storytelling to make the learning experience even more engaging and interactive.
Supportive Learning Environment
Facilitative instructors play a crucial role in the program, guiding students, facilitating discussions, and offering personalized support. Students have access to a dedicated learning site that provides additional resources, interactive lessons, and collaborative spaces to encourage peer learning and exploration. Interactive sessions are thoughtfully structured with icebreakers, centering activities, exit tickets, and post-activities to enhance student engagement and understanding.
Impacting Lives and Inspiring Futures
Coding Comrades has received praise from students across the MEA region. These testimonies reflect the program's success in igniting a passion for coding and opening doors to exciting future opportunities for young learners.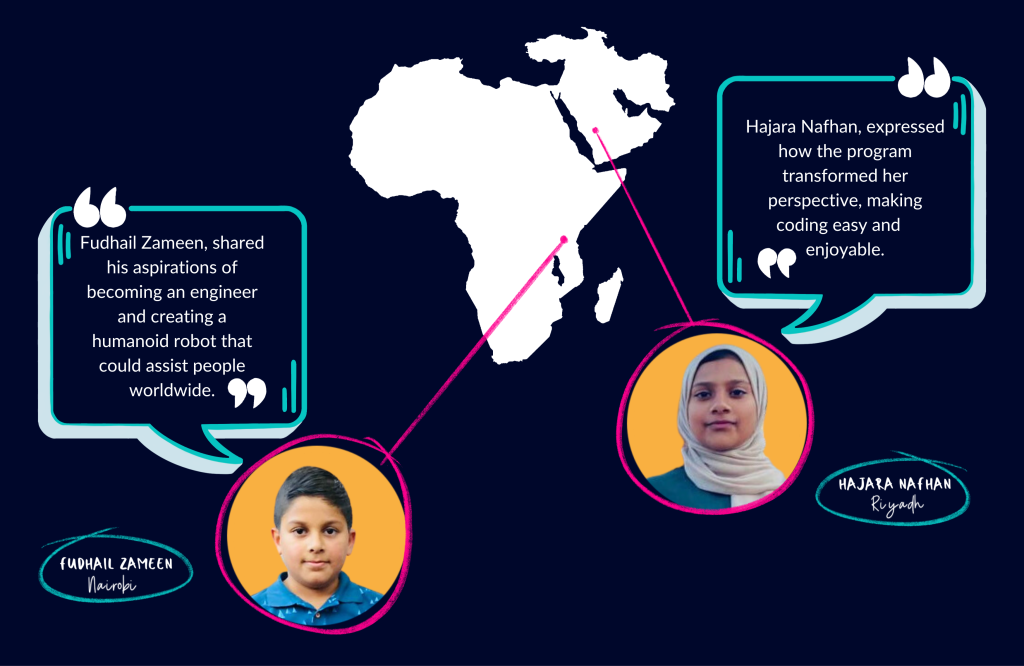 If you're a parent or educator in the MEA region looking to introduce your child to coding and the Internet of Things, join the Coding Comrades program today! Empower your child with the skills they need to thrive in the digital age and set them on a path towards a bright and exciting future. Visit our website to learn more and enroll in this transformative program.